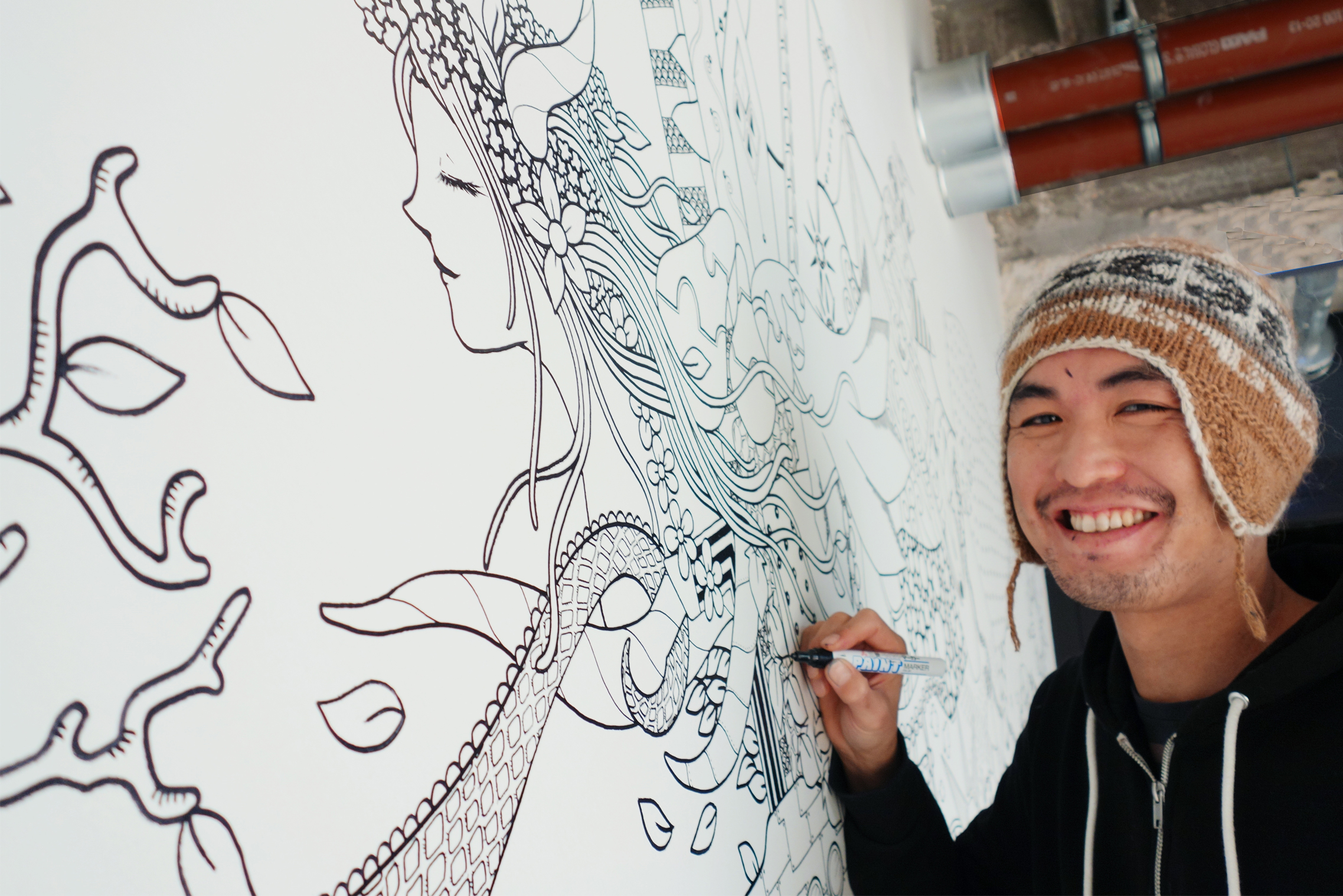 photos: 25hours Hotels
25hours BIKINI
Hotel
---
CLIENT
25hours Hotel Company


COLLABORATION
Studio Aisslinger

YEAR
Berlin 2014
The 25hours Bikini Berlin opened its doors in 2014. The hotel is located in the Bikini House, which was built in 1957 by the architects Schwebes & Schozberger. The address is Budapester Straße 40, 10787 Berlin.
TASKS
01 Concept
02 Design
03 Planning
04 Realization
05 Artistic Supervision
06 Styling
PROJECT
The design theme of this ten-story house is called "Urban Jungle". The building is located just in betweeen the Tiergarten (a green park area with the zoo inside) and the main city center. We implemented the outside and the history, the site had to offer, right into the new hotel design. There are 149 rooms in total, a public 3rd and 10th floor and the entrance hall at the groundfloor. We tried to fill every single corner with many different areas, details and materials relating to the "Urban Jungle" concept in order to tell the story to the fullest.


Once you enter the entrance hall, you`ll find yourself standing in a 6m tall concrete walled room with some old grafitti paintings, pendant bicycles and huge photographies showing brazilian streetlife sliding through an analogue animated billboard. There is also an old Mini Car, that we have turned into a reception counter and some tall trees made out of steel with plants.


The main reception counter, made out of the original turqouise colored metro tiles from the "Alexanderplatz" subway station, is located on the 3rd floor. You will experience a special elevator ride on your way up to it. The 3rd floor is also offering a bakery, a hammock corner, a lounge area, a news corner, the working area and some micro houses serving as meetingrooms.

One half of the 149 guestrooms are facing the Tiergarten. There you`ll find a hammock just in front of the floor-to-celing window. The main materials are wood and green tiles. The other half is facing the city side. We decided on concrete, cupper and grey tiles here.

The 10th floor is public again. There you`ll find the Monkey Bar and the NENI restaurant. We builded a huge glasshouse inside the NENI and filled the room with lots of plants, you`ll find some cupper elements again and lots of colorful chairs.
The centerpiece of the Monkey Bar is the black wooden barcounter with some steps on the back, you can sit and enjoy the view over the Tiergarten. There is also a fireplace and a music corner with old records to discover.
This project was actually my first one after I finished my studies as an architect. I right away became the project leading architect and it was such a great opportunity being part of this project and working together with all these great people, suppliers and manufactures.
FURNITURE & PARTNERS
Arper
BLESS
CE.SI
Conmoto
Ideal Standard
Infarm
Kvadrat
Lema
Meisenthal
Moroso
Nonius
Thomas Lupo
Tom Dixon
Vitra
Yoshy Sisley